Description
Engine Intake Throttle Body Assembly Oem Lr035563 Land Range Rover Lr4 2013-19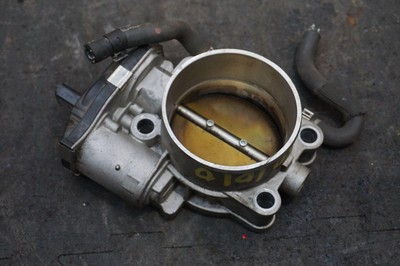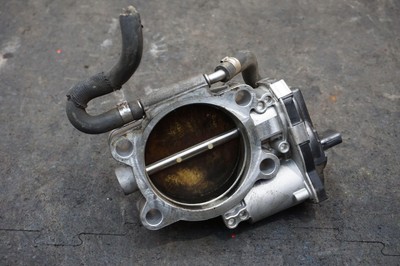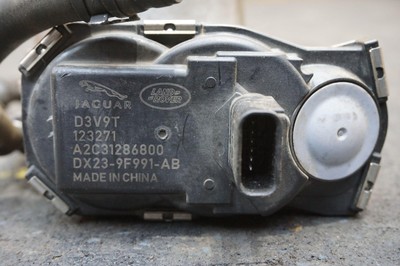 Description: Engine Intake Throttle Body Assembly Oem Lr035563 Land Range Rover Lr4 2013-19
Model: 13 RANGE ROVER
VIN of Donor Vehicle: SALGS2DF8DA104201
Mileage: 83535
Stock Number: 201010
ID No: 0000221029
Location: INV W (0)
Please use this table for all final determinations on part fitment,
If there is no information here, then you should contact us regarding Interchange Coverage, or match Part Numbers, assess visual similarity, and use additional compatibility sources.
JAGUAR F-PACE 17-20 3.0L
JAGUAR F-PACE 19-20 5.0L
JAGUAR F-TYPE 14-15 Throttle Valve Assembly
JAGUAR F-TYPE 16-17
JAGUAR F-TYPE 18-20 supercharged
JAGUAR XE 17-19 3.0L
JAGUAR XF 13-15 Throttle Valve Assembly, 3.0L
JAGUAR XF 13-15 Throttle Valve Assembly, 5.0L
JAGUAR XF 16 (3.0L)
JAGUAR XF 17-19 3.0L
JAGUAR XF SPORTBRAKE 18
JAGUAR XF SPORTBRAKE 19 3.0L
JAGUAR XJ 13 Throttle Valve Assembly, 3.0L
JAGUAR XJ 14-15 Throttle Valve Assembly
JAGUAR XJ 16-19
LAND ROVER DISCOVERY 17-19 (3.0L), gasoline
LAND ROVER LR4 14-16 (3.0L)
RANGE ROVER 13 (5.0L)
RANGE ROVER 14-15
RANGE ROVER 16-19 gasoline
RANGE ROVER SPORT 14-15 (supercharged)
RANGE ROVER SPORT 16-18 gasoline
RANGE ROVER SPORT 19-20 gasoline, supercharged
RANGE ROVER VELAR 18-19 3.0L
Please use the CONTACT US link to send us any questions you have. Happy viewing!
If this item is listed as being shipped with Flat Rate Freight, then it requires the use of a NON-RESIDENTIAL ADDRESS for shipping, or will-call pick-up at a local Freight Terminal. Please take the extra second to add a NON-RESIDENTIAL ADRESS to your account or when checking out. If you check out with a Residential Address, this may add significant time to completion of your order.
We generally ship all items out within 24 hours of receiving your order. We are located in Detroit, so most areas of the country are no more than 5 days away. Please refer to the eBay expected delivery date for when you should receive your item.
All of our items come with a 30-day return policy. If, for whatever reason, you are not satisfied with your purchase, please contact us through messaging and we will respond quickly. You may also open a return through your eBay purchase history for fastest service.
Currently, all payments are processed through eBay. Please know that if an item is left unpaid for 2 or more days, an "Unpaid Item Case" will automatically open. After a brief period of non-payment, the case will be closed and your account will receive a strike against it. Please only agree to a purchase if you are certain you will conclude payment. Due to our high-volume of sales, it is not usually possible for us to manage cancellation requests once an Unpaid Item Case has opened.
Pacific Motors is located in Detroit, MI
Currently, we are open from 9:00 am to 8:00 pm Eastern Time.
Please contact us with any questions or concerns.